Seasonal Storage
When fall arrives with cooler temperatures, a lot of your summer equipment becomes idle for the following months and throughout winter. Because of this, many people take this time of year to clean out their summer items and put them away. Clearing out the garage in time for winter is made easier with the extra space our storage units provide. Visit our Crestview location to speak to an expert on which self-storage option is best for you.
What can you do to prepare for fall and winter? These self-storage tips will help set you up for success and get you back to enjoying the holiday season. Get started with these helpful tips: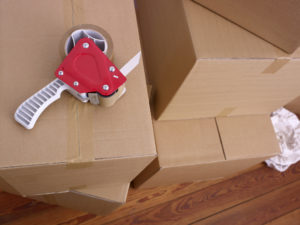 Wood chairs and tables should be pulled in from outside and placed in storage. Replace any pieces that have become weathered and use an all-weather stain to prepare them for next year.
Allow your canoe or kayak to breathe and avoid placing a cover over top of it in the storage unit.
Replace or fix used gardening tools. A large barrel is an easy way to store your shovels, picks, and other gardening tools.
Close the pool and move bottles of chemicals to storage to free up shelves in the garage. By adding a label and moving these chemicals to a storage unit, you can utilize the space for necessary winter tools.
When storing beach equipment leave the sugar-white sand at the beach! Before adding your beach items to your storage unit, be sure to shake any loose sand out – add an extra step by rinsing off items (beach chairs, coolers, etc.)
Use shelves to keep boxes of clothing off the ground and keep your storage unit organized.
Place a few Damp Rid containers around your unit to keep moisture from building up.
Wardrobe boxes will store articles of clothing that should not be folded in boxes. To avoid deep wrinkles, fold clothing loosely.
Fiberglass holds in moisture even after it has sat out for a few days, so store the boat, kayak, or canoe with Damp Rid or similar products surrounding the water toys.
Use a shelf to store pool chemicals so you can keep them in single layers. If stacked, containers can crack and spill.
Make every piece of the grill spotless as to not entice rodents. We aim to keep our storage facilities clear of pests, you can help by leaving the food at home and cleaning off equipment that is used to cook.
Remove chlorine from inflatables with common kitchen vinegar, then leave out to dry.
Our team of experts will help you find the best storage unit for your needs. Whether you're looking for a place to store seasonal items from your garage, or larger items such as your boats, jet-skis or RVs, give us a call today!